Even a beginning entrepreneur may already know the value of turning a consistent profit, which keeps a business afloat and improves its prospects for further growth and expansion. However, consistent profitability cannot always be ensured, especially for small businesses still starting out. Factors like market fluctuations, major events in the global economy, and other unforeseen circumstances can significantly affect a small business's bottom line.
Maintaining one's desired profit levels oftentimes demands more than honest-to-goodness hard work; as a small business entrepreneur like you will soon learn, it also requires strategic maneuvering. At this green stage of operating your business, you'll want to be extra purposeful about the strategies you use to drive profit and create a stable foundation for your future operations.
To that end, here are some viable approaches for making your small business more profitable and readying it for further growth:
1) Get the Numbers on Your Business's Financial Standing
Before you can make any calls about how to drive up your profitability, you'll need to get a good grasp of your business's financial health. As early as now, build good business habits by regularly inspecting your financial statements, like your profit and loss accounts and balance sheets. These documents will hold the answers on where you're falling short in and where you can stand to grow in terms of your financial goals. With greater clarity in your financial inflows and outflows, you'll be better equipped to make proactive decisions about how to improve your business's bottom line.
2) Find a Banking Partner That Offers the Best Business Solutions
Another way to keep your business profitable is to grow your wealth through the ideal business banking solution. Nowadays, plenty of online business banking platforms offer high interest rates and low transaction fees for clients in the small- and medium-sized enterprise (SME) and startup sectors. Maya Business, for example, has the Maya Business Deposit account, which will help you accelerate your business growth with a fully digital business bank account that earns up to four times higher interest than the average commercial bank. It also offers free transfers via PesoNet and earns 2.5% interest per annum, making it the Philippines' highest business deposit interest rate yet. Moreover, no minimum balance is required to open and maintain your Maya Business Deposit account.
Determine how much of your business earnings should go into the account and how much should be reinvested into your business. Split the profit between necessary costs and a nest egg that can earn interest in your online bank account. Utilizing the best small business banking online tools can further help you track your savings and support the growing profitability of your business.
3) Commit to Managing Your Expenses More Effectively
Greater profitability may be within arm's reach this year if you commit to being more strategic about how you manage your costs. You can use the different tools and dashboards available through small business banking solutions like that of Maya Business Deposit, which will help you gain a strategic view of your expenditures and make the right decisions based on these expenses.
Aim to be more cost-efficient than you already are when it comes to negotiating with suppliers or managing your monthly overhead costs, all while ensuring that you don't compromise on the quality of your products or services. Being proactive about managing your expenses will help you protect your profit margins and reinforce your small business's resilience against unforeseen financial and operational challenges.
4) Enhance the Efficiency of Your Operations
One factor that directly affects your business's profitability is your operational efficiency. You'll be surprised at how much money you can put back into your pocket by streamlining your operations and simplifying your processes. This might mean automating routine tasks or consolidating your supplier list.
Operational efficiency also means eliminating redundancies in your procedures, like overlapping tasks or roles, to ensure that precious resources like energy are not wasted. Stay updated about and adopt your industry's best practices related to inventory management or customer service protocols to further optimize your results.
5) Apply Modern Solutions to Modern Problems
Yet another way you can strengthen your business's profitability, especially for the coming years, is future-proofing it through technology. Today's business sector is largely tech-savvy, and even small businesses can afford to integrate digital tools and systems that can enhance aspects like inventory management, sales forecasting, accounting and bookkeeping, and customer relationship management (CRM).
You can use contemporary business banking Philippines platforms, for example, to streamline your transactions and make your payment process a lot more cost-efficient. It's also possible to eschew manual methods for keeping a large inventory and to use artificial intelligence (AI) to track products in real time, predict demand, and optimize stock levels. Changes like these represent a "working smart" approach to bolstering your business's profitability.
6) Attract Customers Through Your Digital Marketing and Branding Efforts
The most strategic way to sustain your business's profits is to make sure that customers keep coming. Customers are the backbone of any small business, and without their support and loyalty, it may not be long before your business goes under. Don't neglect to allocate resources towards attracting new customers and staying top-of-mind for old ones.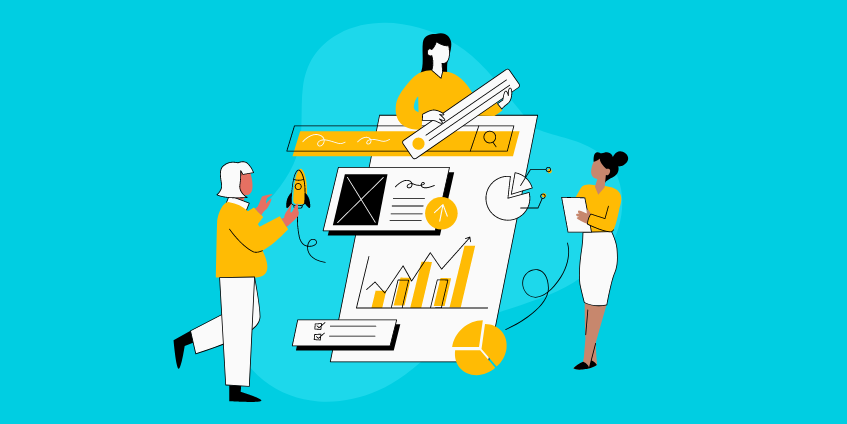 You may be able to achieve both by revisiting your digital marketing and branding initiatives. Learn about how social media campaigns, search engine optimization (SEO), and branding can empower small businesses to reach their target audiences more effectively at a fraction of traditional advertising costs. Your efforts can help you establish a memorable presence in the market and communicate your business's trustworthiness and approachability—all of which can help you stand out from your competitors and acquire more customers.
7) Accept Feedback and Embrace Continuous Learning
Every business can stand to grow and benefit from continuous improvement, which is the key to innovation and competitiveness. Knowing that, you'll want to actively seek feedback from your customers, your employees, and even your competitors to acquire insight into possible areas of improvement. Opening your feedback loop will also allow you to glean novel information that you can apply towards sharpening your business practices.
Act on the most constructive feedback and learn from your mistakes. Be hungry to improve your products and services and to build trust and loyalty among your customer base, which will ultimately make your business more profitable.
Takeaway: Growing Your Profits Takes Time and Effort
Profitability, while a core metric of business success, won't be easy to achieve. You'll need to make strategic decisions, adapt continuously, and repeatedly revisit what it means to create value in your industry. None of those things can be magically done overnight.
What will matter here is your entrepreneurial commitment to learning, innovating, and persistently seeking opportunities—even in challenges—for driving up your profitability. Turn to the strategies listed above, as well as your own hunger for growth, to make a difference in your profits.
You may like to read:
What is The Distributed Cloud: Advantages and Disadvantages
Edge and Cloud Computing for IoT and Their Key Roles