What is Customer Onboarding?
Customer Onboarding is the process of a customer's journey which begins the time he/she purchases the product or renders the service.  Customer Onboarding is an ongoing process which aims to achieve the "Customer Delight"; which is essentially what every business dreams of.
Crucial Steps to Follow For A Successful Customer Onboarding Process
There is no single defined way of successful customer onboarding strategy, but I am enlisting a few steps in the succeeding paragraph which helped us to grow our brand and build customer loyalty.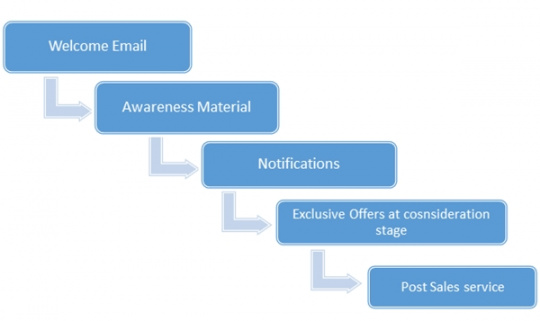 Welcome Email
This is the first stage in the customer onboarding strategy, and the timing and gesture in the email play a huge part in customer psychology. As this is the first interaction a customer has since purchasing your product or service, it is the most crucial part also.
Awareness related to Training Material
The awareness study material keeps your customers engaged, and at the same time, this gesture makes them feel valued. Assisting customers with the product tutorials not only helps them to improve their knowledge but it also helps to build trust with your customers.
While there are a lot of tools which help you to add custom tool-tips which keep certain parts of the site accessible for users while certain parts remain shaded, I would say Tutorialize is a convenient tool for such activities.
Notifying Customers with the updates
Whenever your company makes changes or updates the product or the service to the next version you must notify the customers with the same. This helps to grow customer engagement and again helps you to improve your brand image within their mind.
Giving Repeat customers exclusive access to Webinars or Events
If you are giving your repeat customers exclusive access to an event or a webinar relevant to their business profiles; you are making them feel valued and at the same time you are nurturing a relationship with your customers which will last for a long time.
Develop a sustainable Feedback system
Having a sustainable and dynamic feedback system always helps you to build better products or render more effective services. It also makes the customers involved in the entire process.
Providing customers with an effective and efficient post-sales service
As the saying goes, the cost involved to acquire a new customer is always high compared to retaining a customer. Having an efficient and effective post-sales service not only brings additional revenue to our organization; but also helps you to retain customers and build brand loyalty.